Live-View, add, edit attach, search, sync & provision NetDocuments content in Microsoft SharePoint and easily add netDocShare Webparts on SharePoint modern/classic pages.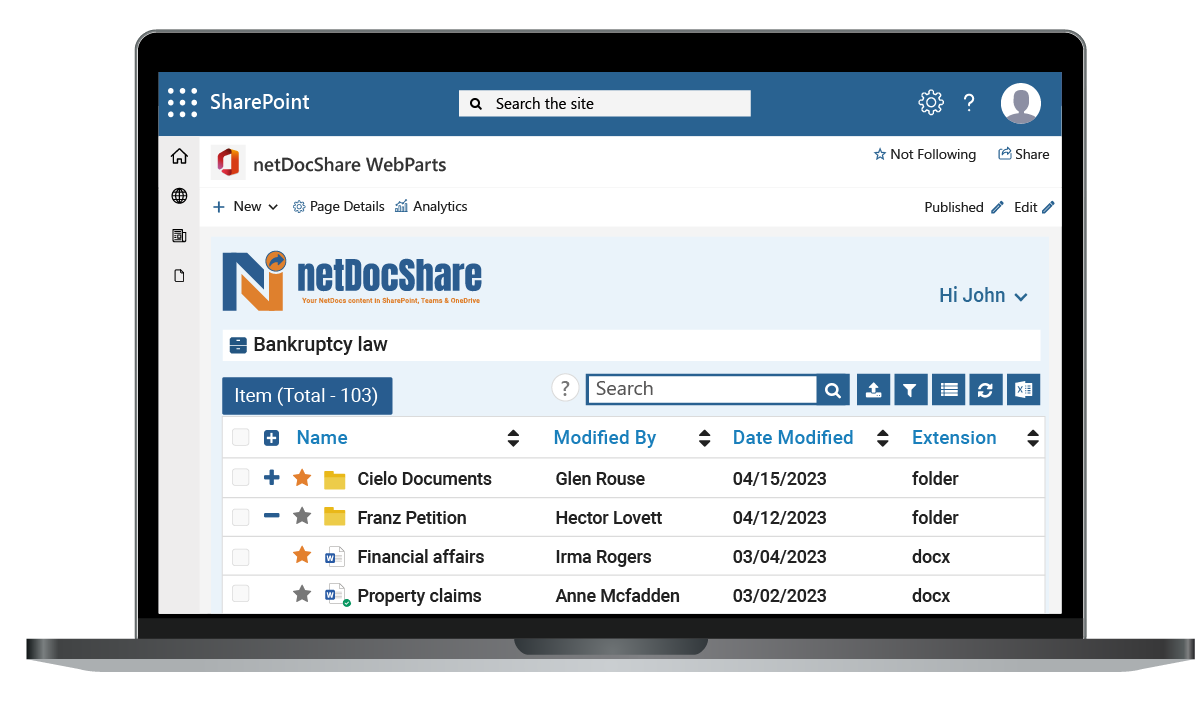 *You can simply add the netDocShare app to a SharePoint page or Web application page to view NetDocuments content stored in Cabinets, Workspaces, Folders / Sub-Folders, CollabSpaces, Saved Searches, and Filters.  
Access any NetDocuments Content in Microsoft Teams as a personal app, Team Channel Post Tab, 1-1 Private Chat, and Teams Meeting.
*You can simply pin the netDocShare Teams app as a personal app or a Channel Tab for quick access anytime on Teams.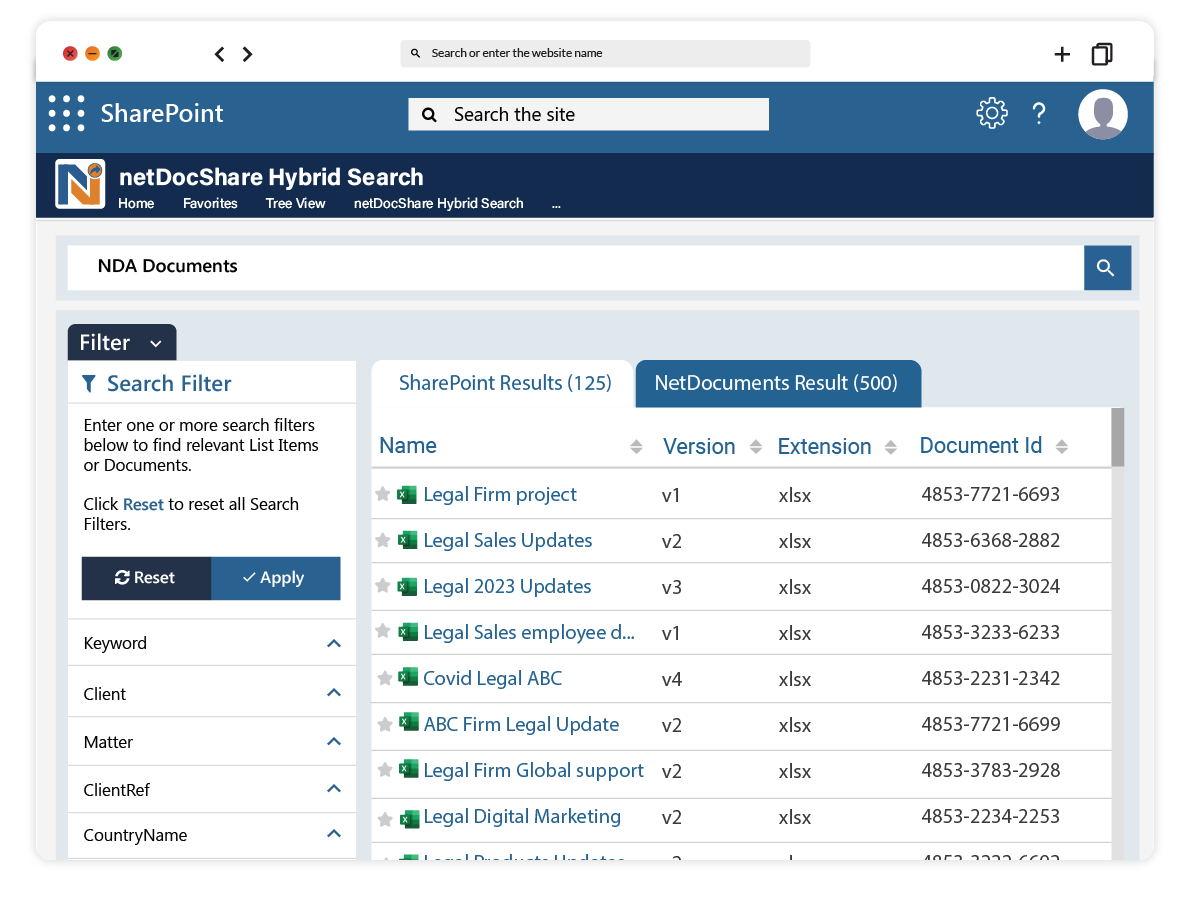 Search multiple NetDocuments content and SharePoint content sources from one single integrated search interface in SharePoint.
Perform Bi-Directional Synchronization of NetDocuments with Microsoft Teams, SharePoint & OneDrive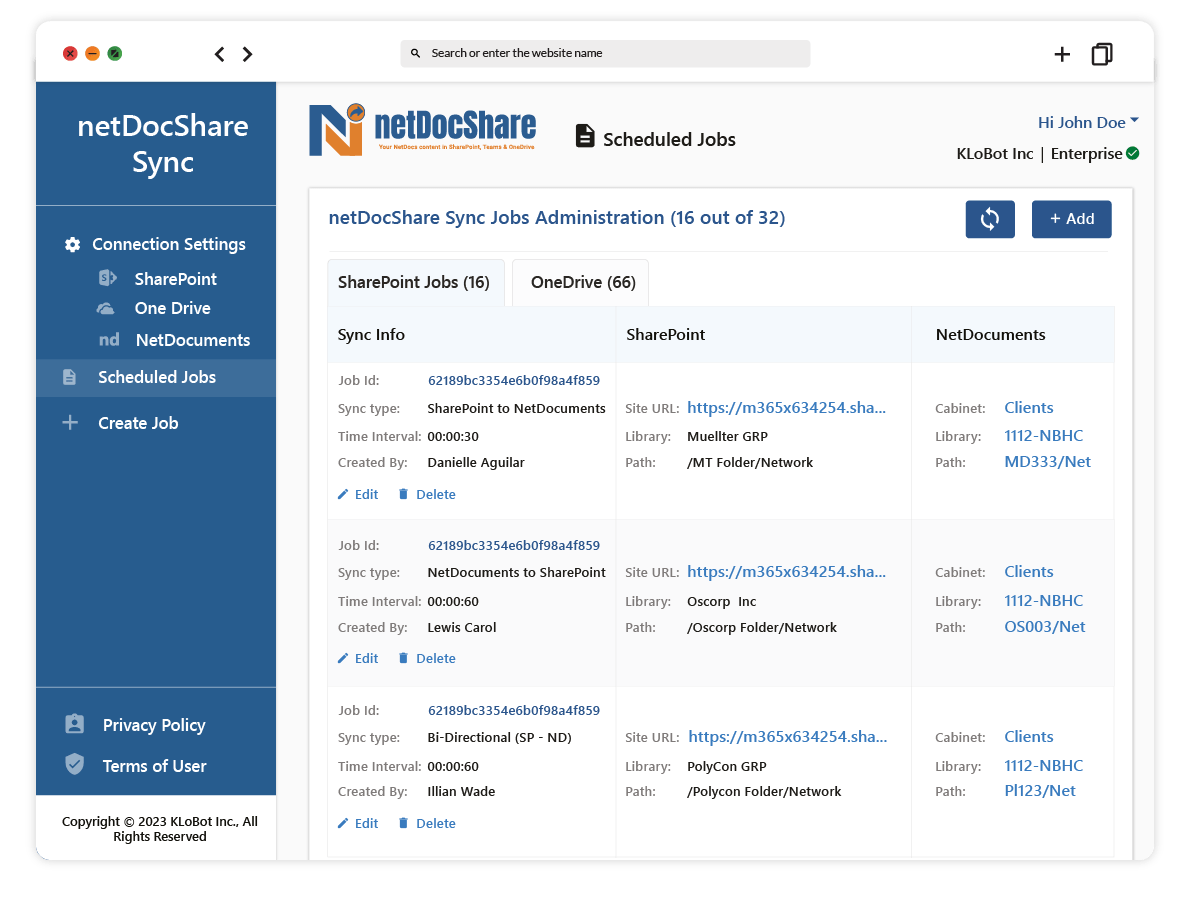 netDocShare supports several views of your NetDocuments content in Microsoft SharePoint & Microsoft Teams such as Normal view, Tree view, Recent Docs view, Favorites view, and Go-to client/Matter view.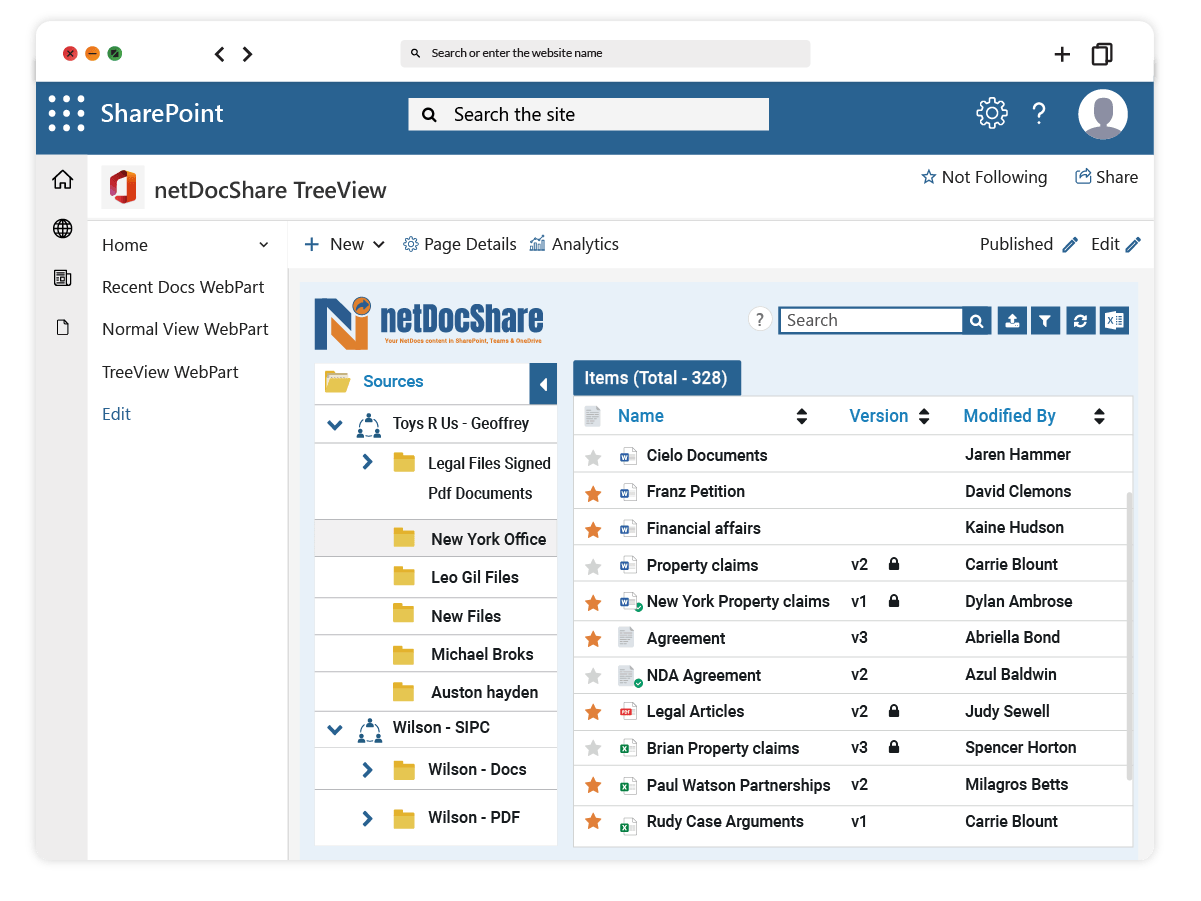 View multiple NetDocuments content sources in a single consolidated view within Microsoft Teams Channel Tab
Want to know more about netDocShare?
netDocShare Subscription Pricing
netDocShare Subscription Pricing
netDocShare Teams App Pro
Minimum of 5 users signup required
One Microsoft Teams instance Per Office 365 tenant
* Pricing does not include "one-time" setup fees and any applicable "customization fees". 
* Includes up to 10 Sync Job Definitions. Job Definitions can be purchased at an additional cost.
* Additional costs may apply.